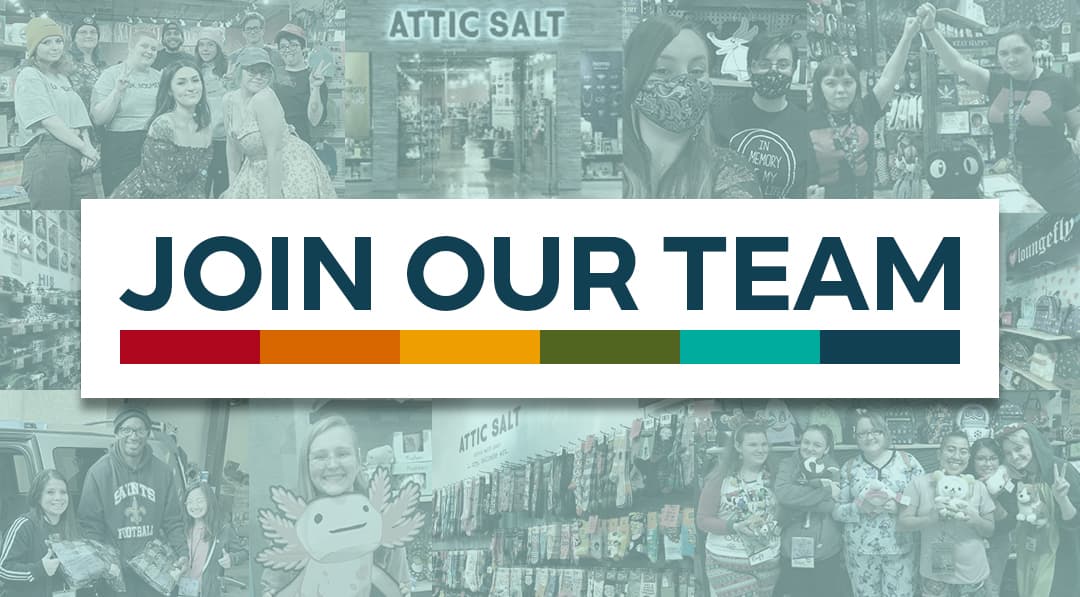 Attic Salt brings the passion of art and the love of style together. We like to call the result "handpicked happiness."
Come join one of our energetic teams that embrace edge! We're always looking for creative and expressive people to bring passion, style, open-mindedness, and smart humor into our teams!
Though we love all people of all ages, at this time we hire only outstanding candidates who are at least 18 years old.
Find your perfect job at an Attic Salt store!